Reset/Recover Forgotten Windows 7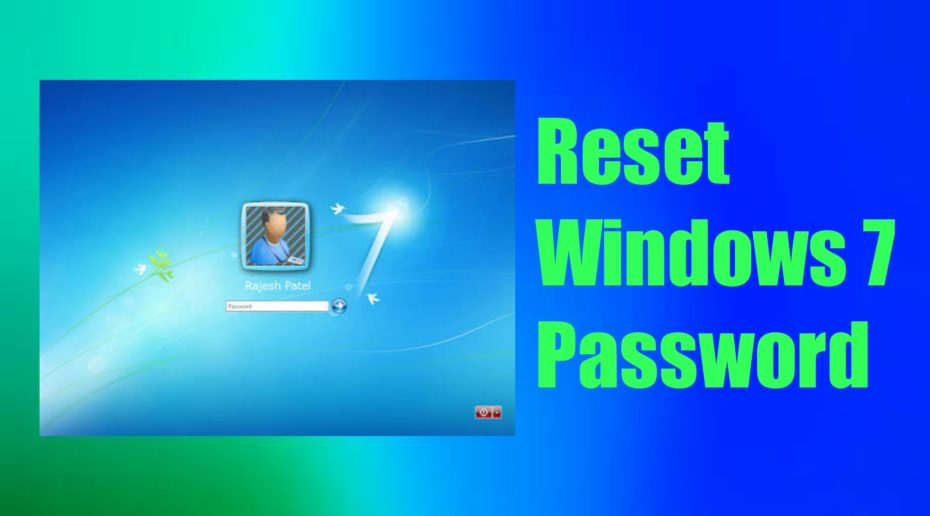 Forgetting is one of the most natural human traits if you experience it every day. Although relatively reasonable, often forget to make people who experience it will get into trouble. Forget putting home keys for example, so you can't enter your own house.
In this modern era, forgetting is not only experienced by physical objects. Often you and we also, of course, forget the account password. This is due to the large number of accounts that we have on social media, offline accounts, as well as your own ATM pin.
One of the things that are quite difficult is when you forget your Windows 7 password. Well forget this Windows 7 account can causes of your work being hampered. Especially if you can't solve the problem of forgetting this Windows 7 password. Even so, we have a solution for all of you!
Restore Windows 7 Password: Using Disk Reset Password (If You Have)
One good habit that might be useful at times like this is to use the password-reset disk feature. As written, this method can only be done if you have previously created a password reset disk. That's why we call this a good habit.
One of the interfaces contained in Windows 7 is when you forget your Windows 7 password, and enter the password up to 5 times, then you will be given a password reset option below the login box.
Instead of trying this continuously, you can enter the password-disk that you made earlier on your computer. Well, then Windows 7 will automatically open the password reset wizard.
After entering this menu, you just go through the steps as instructed by Windows 7, until eventually you will be prompted to enter your Windows 7 password.
forgot password windows 7
Password Reset Wizard
If you are still confused about this concept, just imagine you have some kind of "key" for a laptop, like your car key. Without you entering the key, your laptop or PC will not turn on. In other words, you make another disk a "key" for your laptop.
Reset Forgotten Windows 7 Password
see also:
HOW TO UNLOCK ANDROID PHONE – FORGOT PASSWORD , PATTERN & PIN
How to Recover Deleted Facebook Messages – Restore Deleted Facebook Messages
How to Download YouTube Videos Iin Android, Mac or iOS
Reset Windows 7 Password : (Safe Mode)
One other method that you can do if you experience forgetting your Windows 7 password is to enter your safe Windows 7 mode. The way to enter safe mode aka safe mode is to press F8 before the loading screen appears.
There you will be given several choices and choose safe mode with command prompt. After selecting it, press enters and you will enter safe mode. After that, you will be shown all Windows 7 accounts listed on your laptop or PC.
Choose the account you want to change the password by typing the user ID (space) of the desired password. After that, you can restart Windows 7 and please log in using your new account.