Increase WordPress Website loading Speed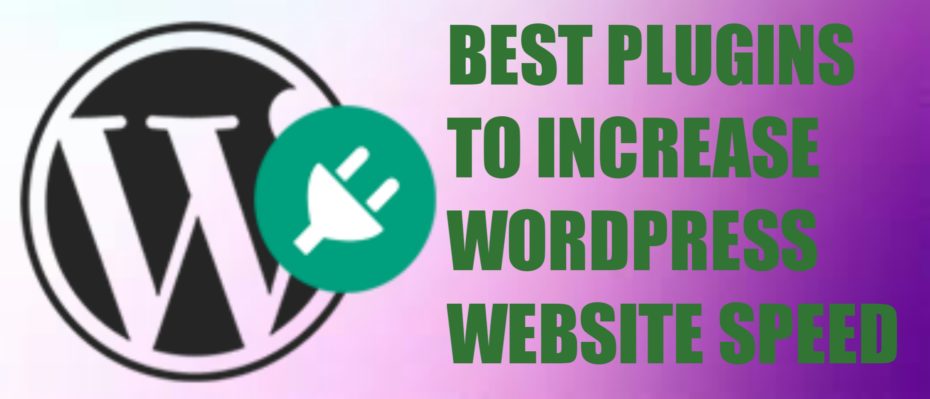 To understand the importance of the loading speed of your website, we will ask you the following question: If you enter a web that takes more than 5 seconds to load, what would you do? Normally, get out and find another one that gives you the same information, in a faster way. Visitors to your website will do exactly the same.
What elements negatively affect the content load of your web page?
Below we will explain some of the elements that can slow down the functioning of your website, negatively impacting the experience of your visitors.
The hosting
There is a possibility that your hosting is partly at fault in the upload speed. There are many differences that separate one from the other. We expose two of the reasons to opt for a hosting service or another.
– The location: to give an example, if we have a website dedicated to sales in Spain and our hosting is located in Australia, your visitors will suffer a slow response speed in your WordPress in Spanish. Look for a nearby hosting!
– The technology: the servers must be updated. Does your hosting use SSDs on their servers? It is important to understand the benefits of a hosting service when you hire it.
The WordPress templates
The key, in this case, is optimization. There are very simple templates with an extremely slow loading speed due to poor optimization and other very complete, but very well optimized.
You must choose a template according to your needs, always prioritizing its optimization.
Loss plugins
We recommend always using the plugins that we need and uninstalling those that we do not use. Some may negatively affect the performance of your WordPress.
Recently, a series of plugins have been appearing that do just the opposite: improve the optimization of your WordPress. Next, we will give you a list of the five best plugins to improve the loading speed of your website.
Five WordPress plugins that will improve the loading speed of your blog
1. Super Hidden WP
This plugin converts dynamic pages and converts them to fixed pages, thus decreasing the loading process of your website.
2. P3 Plugin Performance Profile
Considered as the indispensable plugin for every blog. It is responsible for grouping all the information related to the plugins that you have installed. You can access it through a report that catalogs them based on their optimization. It is extremely useful to know which ones you should replace to improve the speed of your site.
Recommended:
HOW TO UNLOCK ANDROID PHONE – FORGOT PASSWORD , PATTERN & PIN
How to Recover Deleted Facebook Messages – Restore Deleted Facebook Messages
How to Download YouTube Videos Iin Android, Mac or iOS
3. Smush.it
The images are a necessary element for every web page. They give information for themselves and give a differentiated style to your blog, thus highlighting the competition.
The more quality your images have, the better the experience of your visitors will be. Unfortunately, this fact will negatively affect the loading speed of your website.
This is where Smush.it comes in, this plugin is responsible for reducing the size of an image without losing the original quality of this.
4. WP-Minify
If you use CSS and JS files, you will know that these can be very heavy, slowing down the response of your page.
WP-Minify will optimize these files, thus reducing their size, improving the quality of your blog.
5. WP-Optimize
WordPress is able to save files and do it automatically. While this is a great advantage, sometimes you can get clueless and have saved files that you do not really use.
WP-Optimize will inform you about the files that are no longer useful, giving you the option to delete them.
In summary
The speed of your blog depends on the optimization of it and the elements you keep in it. If you become aware of all the tools and advice we have given you in this article, you will improve your response speed. Your website depends on your customers or visitors, take care of them!