FACEBOOK AUTO REACTION ADMIN PANEL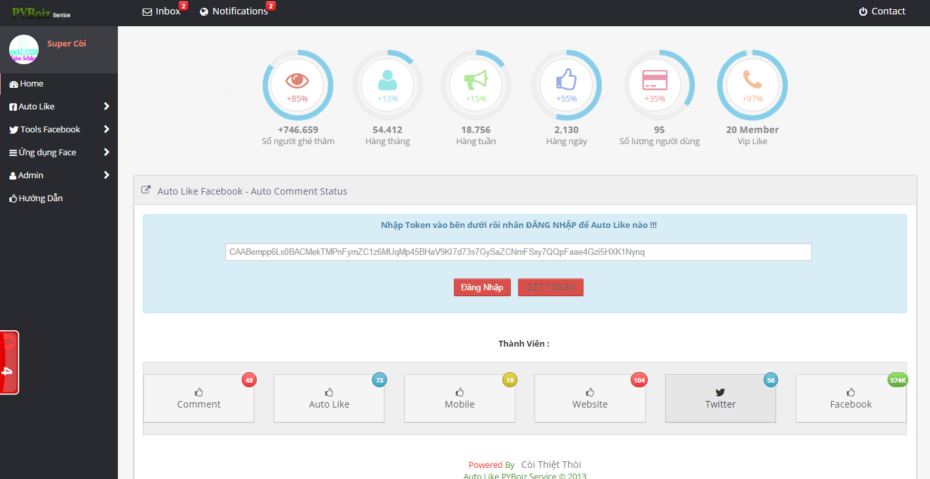 FEATURES:
VIP BOT SYSTEM (LIKE+CMT+SHARE+POKE).
VIP MEMBERS SYSTEM (VIP LIKE+VIP CMT+VIP SHARE+VIP FOLLOWERS).
POWERFUL ADMIN PANEL WITH 50+ FUNCTIONS.
VIP MEMBERS LEVEL BUYER WITH PAYPAL AND BANK TRANSFER.
TOKENS MANAGEMENT SYSTEM WITH 5+ FUNCTIONS.
BUFF LIKES + BUFF CMNT + BUFF FOLLOWERS +  BUFF SHARES FOR VIP MEMBERS.
BEAUTIFUL DASHBOARD.
CONFIG:
/CONFIG.PHP
UPLOAD .SQL FILE TO YOUR PHPMYADMIN PANEL
DONE..ENJOY